Welcome to Doormats 4 You...
Doormats4You have been supplying all natural, quality custom sized and bespoke printed coir mats for nearly 40 years... making us one of the most experienced suppliers in the UK! From ready-made coir to custom, made-to-measure sizing and printed mats too whatever your coir requirements Doormats4You help you to make a really great first impression!
Coir... the Eco Friendly Mat!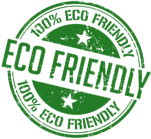 If you are looking for an eco-friendly doormat then look no further. Our hand stitched Doormats are made from 100% fully natural, fully sustainable renewable coir... you cannot get a more natural product!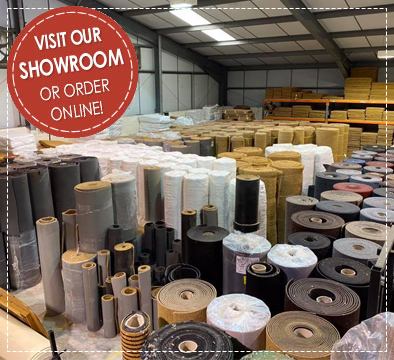 As well as custom sizing we can print your mat with your house name, greeting, family name or whatever you fancy plus you can use our online ordering system to add your text yourself!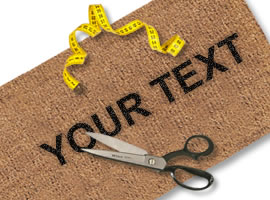 At 10 metres long by 2 metres wide, our rolls of Coir matting are HUGE! However we are one of the only mat makers that can stitch matting together to basically produce a mat in whatever size you like!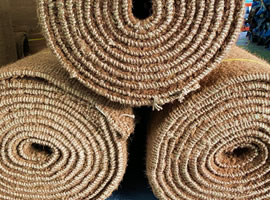 Our hand-stitched mats are created in-house by our craftsman who has been hand-stitching coir mats for nearly 40 years. In fact we are one of the ONLY UK suppliers to offer this incredibly skilled task.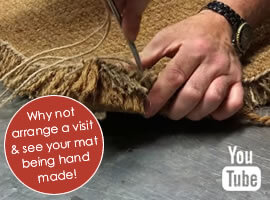 We don't just do Coir...
Doormats4You also have an extensive range of Synthetic Mats from cut-to-size Needle Punch Mats to a range of Synthetic Coir Matting, fantastic Long Runner Mats as well as Cotton Wash Mats too which we have in a huge range of colours, styles and prints as well as fully personalised too! Whatever your mat requirements Doormats4You are always on hand to help you make a great first impression!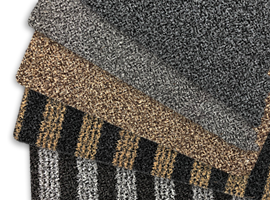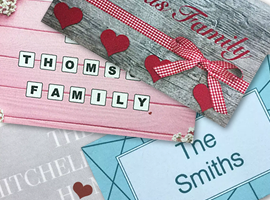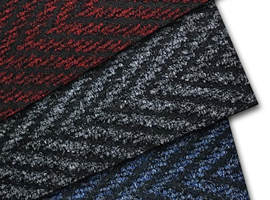 Doormats4You Mailing List
Keep up to date with latest news as well as Doormats4You products & Services!
We don't just do Doormats...
We also supply carpets, vinyl flooring and rugs too all on display in our new warehouse showroom. We have a huge selection of ready cut carpets in popular sizes ready for you to take home today or you can order the exact size you need and we will order it for you. For more information view our carpets and vinyl floor page.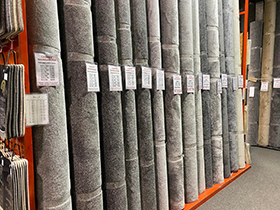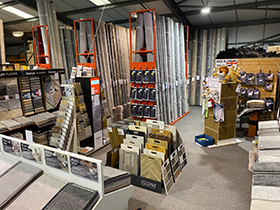 Also... our sister website 'Personalised with Perfection' does a fantastic range of personalised gifts including Personalised Photo Mugs, Jigsaw Puzzles and Cuddly Toys plus some fabulous personalised homewares like Coasters & Placemats, Cushions, Towels, Chopping Boards, Garden Accessories and more! Please visit our Personalised with Perfection page for more information and to visit the site!
Make a great first impression with a mat from Doormats4You!