Laser Engraved Synthetic Coir Mats
Here we have our superb selection of synthetic coir mats which we can personalise for you using laser technology to 'engrave' a design into the mat.
These mats are available in two different sizes, 60cm X 40cm and 70cm X 50cm and in a range of designs, however if you would like something specific engraved or have your own design artwork, please contact us for a chat!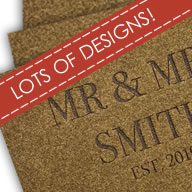 Our custom laser engraved synthetic coir doormats really do make the entrance of your home look that extra bit special plus these mats also make great gifts!
From £21.99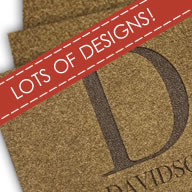 These custom laser engraved synthetic coir doormats make great gifts for Weddings, Engagements, Birthdays and Holidays & are a classy addition to your home entrance.
From £24.99