Mat Colour Differences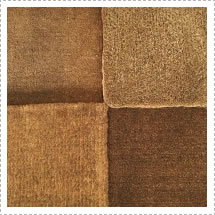 Our coir mats are 100% natural products and therefore because of this there may well be differences between colours on different mats and different batches of mats.
Also coir mats are weaved in different ways and some mats can be much tighter weaved than others, this is turn can make the coir fibres sometimes appear darker where they are tightly woven together.

The closest colour match we can achieve is when we cut mats from a large continuous roll of coir matting, which is what we use to create our oversize mats, hand stitching large peices of mat together. Even so it is possible to see slight variations even on a continuous roll.

However the main issue we have is the same as any other website that sells coloured products in that all screens be it a laptop, PC monitors, tablet or smartphone will render (the process of generating an image) images and colours slightly differently from the next screen - therefore it is next to impossible to ensure the images you see online are going to match exactly the colour of the product.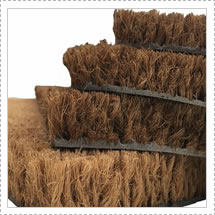 Therefore, we have to state that images of the products on our website are for illustrative purposes only and although every effort is made to display colours accurately (like ensuring photographs of products are taken in natural light), we cannot guarantee that your device's display will accurately reflect the actual 'real world' colour of the products.

Therefore the mat you receive may vary slightly from the images on the website.
If colour matching or continuity is vital, please contact us before ordering and we will make every effort to assist.